On a daily basis I'm still surprised  how many people tell me that they only use or prefer chemical free products. So is there such a thing as a chemical free product?
The answer is "No, they are not chemical free". Considering that everything on Earth, from the water that we drink (oxygen …and hydrogen) to the air that we breathe (nitrogen, oxygen and trace elements) is made from chemicals it would be rather difficult to make hair products that are not made of chemicals!
There is no doubt that there are some cosmetics companies out there that are claiming that their products are indeed "Chemical Free". They may mean 'free of harsh chemicals', if so they should say that and not make ludicrous claims. So please bear in mind that if anyone from a cosmetics company tells you that their products are "Chemical Free" they are either a liar or a complete and utter idiot – their choice!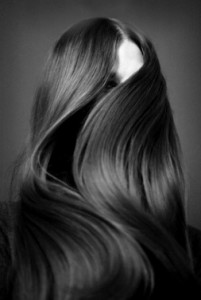 And speaking of idiots; Recently when at a conference or a trade show such as Dubai Derma, I seem to be targeted by some PR newbie that has just got a commission to promote a product, all well and good, but then they proceed to tell me what has taken me 30 years to learn. Now, I understand the enthusiasm and commitment to their new charge, but please, the next time if you see a vacant look descend on my face accompanied by a superficial smile; please note, that is time for you to, shut up and walk away.