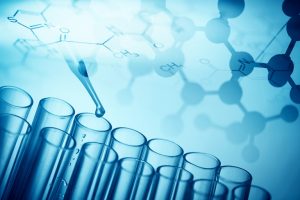 The science of stem cells is now a hot topic for consumers. Web-searching for "stem cells in skin care", you find a large number of articles which can be complex and possibly contain misleading information. Let's sort out the confusion, provide a simple explanation of why I only use
NeoGenesis technology, and discuss the remarkable skin and hair products we have for you. This is an exciting, organic, and effective ingredient that changes the way we treat and heal the skin.
Plant Stem Cells vs. Human Stem Cells
One type of stem cell that is currently being promoted in skin care products is plant based stem cell. This comes from the idea that because a plant uses its own stem cells to repair itself or to survive harsh climates, that somehow these benefits can be passed on to human skin.
How a plant sustains itself in nature is totally unrelated to how human skin functions. Plant stem cells, such as those derived from apples and melons cannot stimulate stem cells in human skin. However, because they are derived from plants and go through a lengthy purification process, they are likely to have beneficial antioxidant properties.
As for human stem cells, NeoGenesis uses only adult stem cells from properly certified suppliers. Adult stem cells are supported by the Catholic Church and many other leading organizations. Adult stem cells are responsible for the healing and regeneration of tissue.
Modern science now knows that multiple stem cell types release distinct pools of stem cell released molecules (SRM) that act together synergistically to improve the health, look and feel of the skin. This is a very natural process and it is these molecules that begin the processes that maintain and heal the skin.