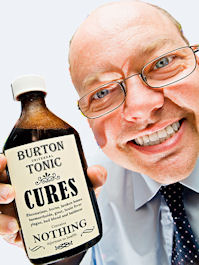 Thinking of buying your best friend or one of your loved ones a special hair care Christmas present this year?
Here are a few things for you to consider. Most product manufacturing companies prepare what they call 'banded packs' as Christmas gifts, usually consisting of a shampoo, conditioner and a treatment, or variations including styling products. Failing that, if you are very brave, you may want to create your own little ensemble for that special person. Well, caveat emptor, do you know actually know the intended persons hair type? The texture, the condition that it is in now, and, their present hair care regime?   Then there is the implication that buying such a gift, are you suggesting that they are in need of such? The look on the face when they open it could tell all 'aw that's really nice and thoughtful' or 'does my hair look that bad that I need help'? Ouch!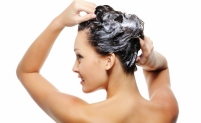 Let's assume for one moment that you just want to buy them a nice gift. You have decided that they have natural hair. What is natural hair? Does everyone not have natural hair? Of course they do. Their hair is natural to them. The differences though are immense. Fine and limp, naturally  greasy, medium wavy, thick curly dry, all perfectly natural of course but a potential mine field for the uninitiated. My hairdresser says 'this shampoo suits all hair types'! Really? I don't think so.
And we are not done yet. Over more years than I care to remember, people  during a consultation will lie about coloring their hair or of having a little 'keratin' treatment now and again. This in turn has a direct bearing on the correct product regime for your intended target. Gone off the idea of buying such a gift yet? No, ok, so you have narrowed down their hair type and you are going for the complete package, you're confident that they will love it. "So they can exchange it if it's wrong" you ask the salon just in case. Before you hand over your credit card to complete your wonderful gesture, one last question. Does the packaging color match their bathroom? Why? Why on earth should that be a consideration? It's a fact that over 70% of females purchase products based on the fact that they match their bathrooms color scheme.
So just for you at this time of giving and if you are thinking about the gift of hair care, a few tips;
FINE HAIR TEXTURE
Fine hair feels thin and lacks natural body and bounce. There may be areas where you can see the scalp through the hair. Fine hair can be either straight or wavy and is typical of Caucasian hair types.*Do not confuse lots of fine hair with medium or coarse textured hair. If the shaft of the individual hair feels thin and delicate, and lacks body, even if there are many of them, then the correct category for your hair type is 'Fine'.
MEDIUM HAIR TEXTURE
Medium hair feels thicker in texture, both in the individual strands and in the overall volume of the hair on the scalp. Medium textured hair can be straight, wavy or curly.
COARSE HAIR TEXTURE
Coarse hair feels rough in texture and it may feel like you have a lot of it. Coarse hair can be straight, eg. Asian hair or curly, frizzy.
DHD recommends
Dove Moisture repair. Clear with activated charcoal. Philips Thermogaurd Hair Straighteners