Welcome to my new blog and webpage. This is now your first stop for all matters relating to any hair and scalp worries, or concerns that you may have. And your chance to win a fantastic shampoo hamper from 'Clear'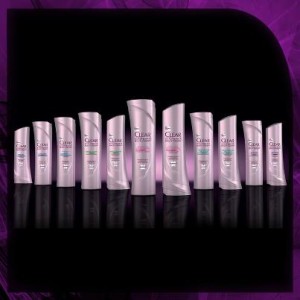 Rest assuerd that all the information contained here is accurate and the most up to date within this field. If you have any questions, I am only to happy to help.
I specialise in female hair loss issues. I'd discovered early – contrary to general opinion – female hair loss is quite complex in what both influences and impels it.
Although males can (and do) experience different forms of alopecia, overwhelmingly the most commonly seen is Male Androgenic Alopecia – male 'pattern' balding. When a male has the genetics to exhibit this, it's as much anatural part of post-pubertal secondary sex characteristics as facial whiskers, deepening voice, muscle bulk, and body hair.
By contrast thinning scalp hair in women is almost always an indication of internal dysfunction; a collapsing of body homeostasis to the point where hair growth can no longer be supported.
So, what is a Trichologist and what is trichology?
Trichology is the scientific study of the hair and scalp, devolving as a specialised discipline from Dermatology in 1902. Trichology is a para-medical area of health care that embraces both naturopathic & western medicine, endocrinology and dermatology.
A qualified Trichologist has studied & successfully completed a recognised Trichology Education Program. Trichologists identify and treat all forms of hair loss, hair shaft breakage, scalp disorders, and the scalp environment.Never hesitate to enquire about your consultant's qualifications and experience.
Hair is one of the body's most metabolically-active tissues, often reflecting the first signals of internal disturbance.
Why consult a Trichologist?
There are many reasons why a person will begin to experience hair loss. The cause may be an inherited condition, hormonal, nutritional, physiological, autoimmune, psychological, or environmental, the taking of certain medication, the actions of a third party, or any combination of these.
Some hair loss problems may be temporary and self-correcting whilst others are corrected with nutritional/hormonal interventions. Conditions such as genetic thinning can be stabilised but not cured – whilst others cause permanent hair loss due to follicle destruction.
Simply put, the skill, training and experience of your consultant is paramount in identifying the nature of your problem. Salesmen calling themselves "hair loss consultants' certainly don't have this knowledge and generally offer one treatment program for all conditions.
Would you seriously ever consult a Doctor who suggested one remedy for every physical ailment?
And so to the competition;
To enter, all you need to do is subscribe then tell me the most important meal of the day for you hair. Tip; you can find answers in my  blog or  if all else fails just google it. Leave your answer as a comment on this post. You can increase your chances of winning by also Liking and commenting on my  Facebook page and retweeting my tweet mentioning @dubaihairdoctor
The competition closes on 17th November when the clock strikes midnight, and we'll pick one winner randomly out to win the Clear Shampoo Hamper on Sunday 18th November.Remember to leave your email so we can notify you – you'll have 24 hours to claim your prize otherwise we'll have to select another winner or two.
Good Luck and thanks for dropping by!